Vpon Big Data Group has consistently been a leader in the field of data technology. As a big data company committed to data applications, Vpon has actively engaged in and promoted business development in Japan and the Asian region, playing a proactive role in advancing Cool Japan's strategy. The company's focus extends beyond data; it also considers how technology and intelligent applications can facilitate outbound and inbound business operations domestically and internationally, contributing positively to society and the economy. Vpon Big Data's philosophy revolves around making the world's smart cities better through innovative solutions. In this Japanese media interview, Shinohara Yoshitaka, CSO of Vpon Group, further elaborates on the company's industry-leading strategies, goals, and vision, while also describing the group's current achievements and future development plans.
With Rich Portfolio of Government and Large Enterprise Cases
Leveraging the power of Big Data and AI, supporting the effectiveness of Outbound and Inbound business!
Vpon Big Data Group's current primary business focus is: leveraging digital technology to support the development of Outbound and Inbound businesses.
Due to the increasing challenges of a declining population and aging demographics in Japan, stimulating domestic economic activity has become a critical policy. This includes relying on overseas visitors for domestic consumption and promoting the export of domestic culture, food, and other products.
To facilitate the expansion of both Outbound and Inbound consumption, Vpon established the Japanese subsidiary "VPON JAPAN" approximately nine years ago. We utilize big data and artificial intelligence technologies to support various related needs in Japan and other countries.
Vpon's mission is to act as a bridge, connecting local governments and private businesses that aspire to fully utilize data to the upcoming era of big data society. We have established eight locations across the Asian region, including Japan, Taiwan, China, Singapore, and Thailand. Since its inception in 2007, we have accumulated location data from approximately 100 million users and has interacted with around 1 billion mobile devices.
As of 2022, our annual revenue stands at approximately 2.4 billion Japanese yen, with Japanese operations contributing to approximately 45% of the group's revenue. Our Wee business, initiated five years ago, has achieved a remarkable annual growth rate of over 100% with a gross profit margin of 90%. To date, our total funding has exceeded 8 billion Japanese yen.
Currently, we offer two main products, Wee and Vnity, and provide data support in both Outbound and Inbound business domains. In the Outbound sector, we assist local governments and private enterprises in expanding their international markets. In the Inbound sector, we offer services such as promotions, data analysis, and verification targeting overseas tourists.
Furthermore, our business' advertising services go beyond simply delivering ads based on website browsing information. We gather location data from smartphones in the Asian region and various data from applications. By utilizing machine learning to analyze and process factors like target demographics, interests, and behavioral data, we finely segment our audience, enabling us to deliver ads to the specific audience we want to reach. The creative aspects of ad production are handled by local teams who tailor banner ads and landing pages to the local context.
In recent years, opportunities to provide and support solutions integrating artificial intelligence and big data have been continuously increasing at Vpon.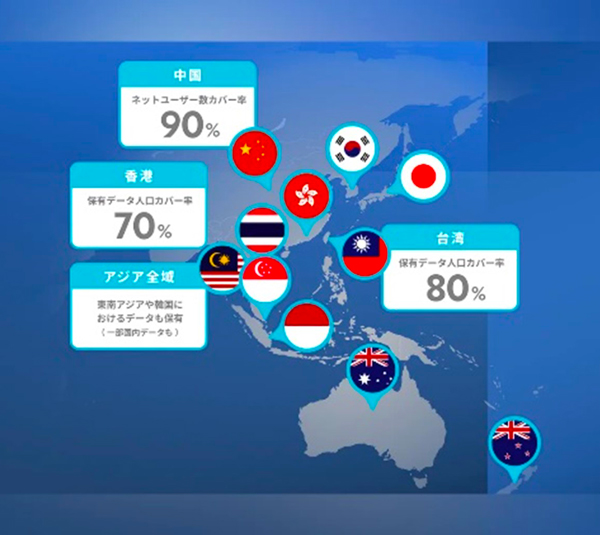 ▲ Vpon Big Data Group Branch Offices Coverage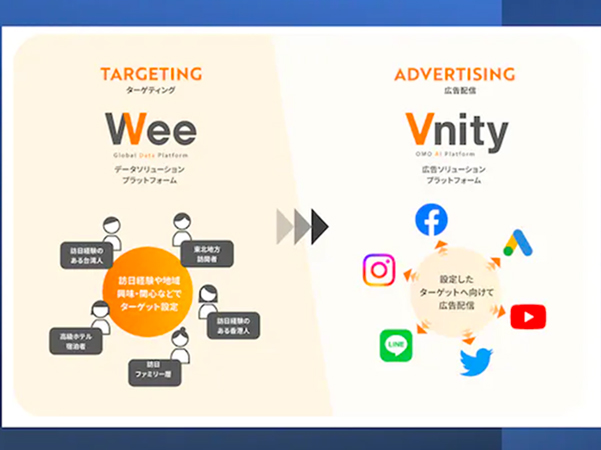 ▲『Wee Global Data Platform』and『Vnity OMO AI Platform』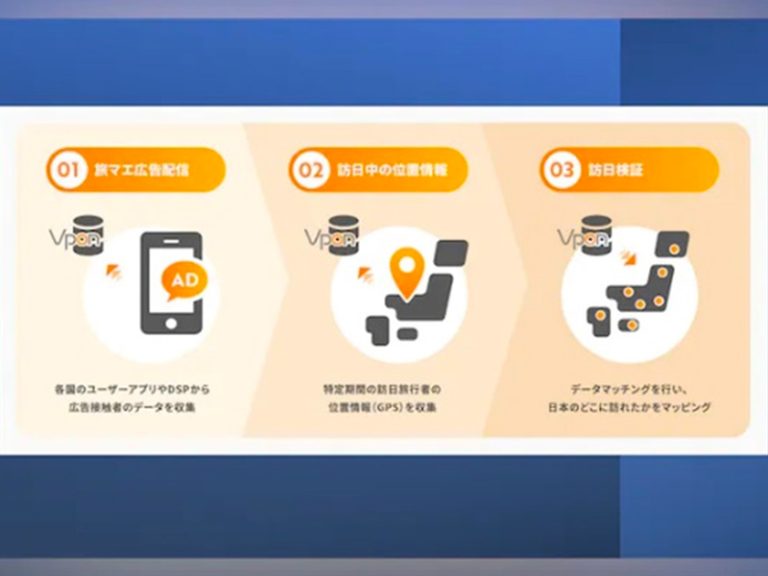 ▲ With the resurgence of inbound foreign visitors to Japan, there has been a significant increase in inquiries for 'Visit Japan Verification'
『Wee』Global Data Platform
This is a solution platform that can centrally manage, analyze, apply, and verify both internal and external data. We can establish an environment for collecting, visualizing, and analyzing customer data in just an hour.
In Wee, based on the extensive data we've collected over time, we have created various segments such as investor demographics, repeat consumers in Japan, those disinterested in Japan, cosmetics enthusiasts in Taiwan, and even affluent individuals living in Taipei. We possess a wealth of data for these segments and have introduced a new feature called 'WeeGPT.' By integrating with ChatGPT and API, you can easily search for the most suitable segments by simply writing text.
『Vnity』AI Solution Platform
This is an AI solution used to analyze and process collected data, including attributes, interests, and behavioral data of the target audience. Additionally, one of Vnity's features, called 'InVnity,' enables the creation of advertising creatives using AI.
While AI-driven automatic generation is not uncommon in recent years, our company's major advantage lies in the ability to directly target and verify created advertising creatives using the Wee platform, achieving an all-in-one solution.
Pricing Model
For Wee and Vnity, as well as the establishment and provision of the data platform infrastructure, we charge initial setup fees and maintenance fees. Additionally, there are consultation fees related to data utilization, for creating business intelligence tools, and more. As for targeted ad delivery to the desired audience, we determine the budget and cost per click in advance, and the fees are charged based on mutually agreed-upon terms in accordance with the client's objectives.
With the introduction of ChatGPT, AI auto-generation technology has become readily available to everyone. Consequently, we hold the belief that merely having AI technology is no longer adequate for sustaining a competitive edge.
However, we not only have AI technology but also possess big data and are building an end-to-end platform that can handle everything from analysis to ad delivery to verification. Companies that combine big data and AI solutions are quite rare.
In the future, we will not only provide BI tools but also use WeeGPT to support the entire process, including traditionally human-performed tasks like "interpreting data and setting the company's desired ultimate goals." Simultaneously, we will continue data collection and incorporate various AI technologies to enhance our solutions.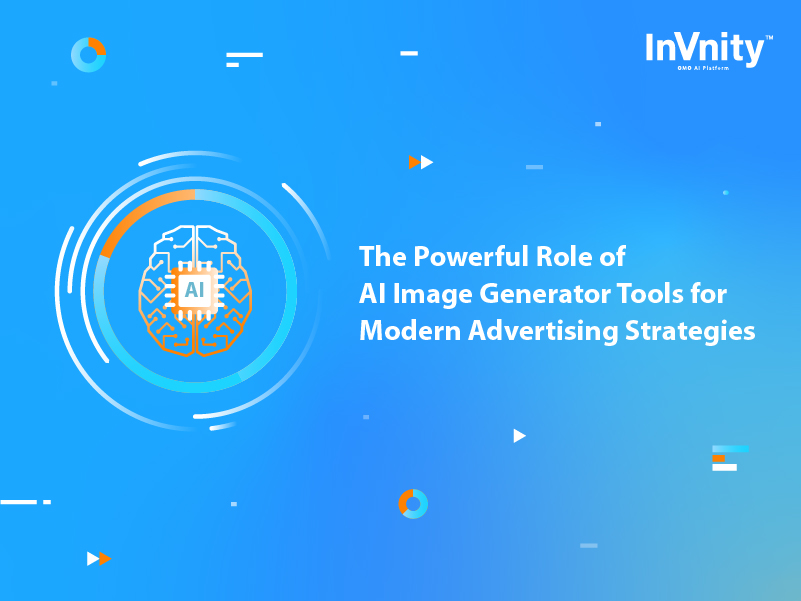 ▲'InVnity' is a platform that enables the creation of Ads using AI, launched in September 2023
Future 1-year investment plan
| Item | Project Budget | Description |
| --- | --- | --- |
| Human affairs | 500 million yen | This is the cost associated with recruiting technical talents knowledgeable in Outbound and Inbound domains. |
| Development cost | 500 million yen | The product development costs for 'Wee' and 'Vnity'. |
| New market business development costs | 500 million yen | These are expenses for investing in the development of the Southeast Asian market. |
Image of Companies for Potential Capital or Business Cooperation
Companies with Big Data Assets (e.g., Telecommunications Operators)
Companies with Unique Solutions, Sales Strength, and Overseas Sales Channels
Companies with a Primary Focus on Promoting Inbound and Outbound Tourism and Expanding Consumption
Companies Promoting 'Cool Japan' as a Keyword both Domestically and Internationally
Companies with Potential Synergy that Complement Data-Related Businesses