Explore the Data Value: Make Your Brand Stands Out In Market
Empowering Enterprises with Data to Enhance Retail Industry Competitiveness
Activating Transformation, Deep Dive Your Data Value, Creating the Trend of Retail New Generation
Vpon integrates the largest consumer and footfall data in Asia, providing clients with comprehensive business district and potential customer scope analysis. Leveraging its extensive data expertise, we offer services to enable data-driven decision-making, maximize the value of potential data, and accelerate internal and customer operational efficiency through AI. This enables precise OMO marketing strategies and ultimately accelerates the enhancement of data value through a one-stop data integration platform.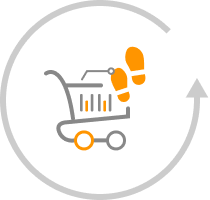 Omni-Channel Customer Journey Tracking
Assisting clients in capturing online and offline behaviors, mapping the shopping journey of the consumers, creating a seamless shopping process, and helping clients to achieve their revenue growth under a complete OMO strategy.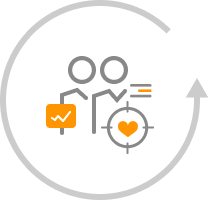 Digital Marketing and Customized Services
Utilizing the largest consumer and mobile footfall data in ASIA region, we offer comprehensive business district and potential customer scope analysis. Through precision marketing, we aim to reduce our customer acquisition costs and optimize marketing effectiveness.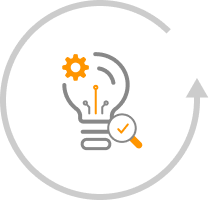 AI Application Accelerator
We assist clients in uncovering potential issues and bottlenecks from existing data and business processes, using AI technology to manage data-driven decision-making.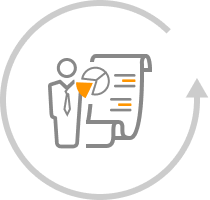 One-Stop Data Integration Consultancy
With a customer-centric perspective, we aim to solve the operational time and cost inefficiencies caused by system fragmentation in the retail industry. By addressing these business problems, we effectively help to accelerate your business operational efficiency.
AI x Big Data = Enhanced Efficiency, Lower Costs
Vpon provides a new retail model data-driven solution to help clients enhance business performance. Through the GA4 platform, we collect clients' first-party data from various sources such as Web, App, ERP, CDP, and more, into BigQuery, creating a comprehensive OMO marketing analytics platform. Additionally, we leverage the largest consumer and footfall data in Asia region for data enrichment and conduct a 360-degree user scope analysis. Finally, we utilize AI technology to assist clients in reducing internal operational costs while simultaneously boosting external revenue, increasing the business growth significantly.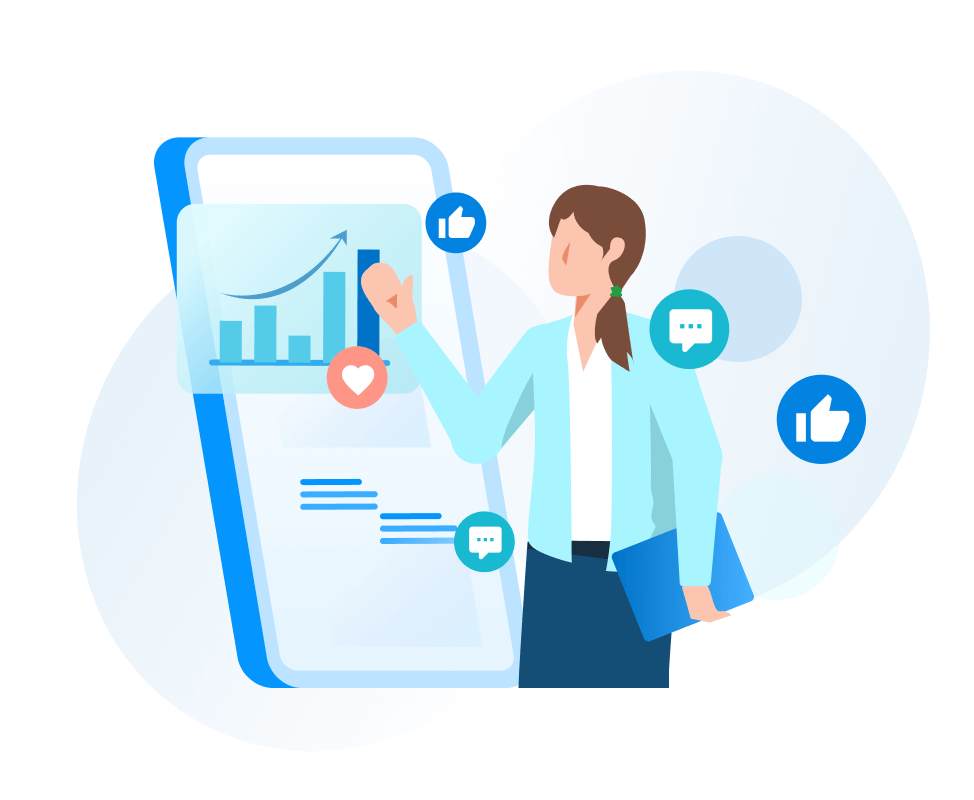 Customer AcquisitionDigital Advertising AI
Simplifying complex advertising deployment process through AI: automated creative generation, optimization, bidding, and delivery, enhanced by the largest Asian audience and consumer data network, drastically improving advertising efficiency and reducing time costs.
RecognitionCross-Platform Member Identification
Through the collaborative integration of systems, data, and processes, it connects website, Apps, and physical store memberships, breaking down channel barriers, and creating a consistent and comprehensive consumer decision-making journey.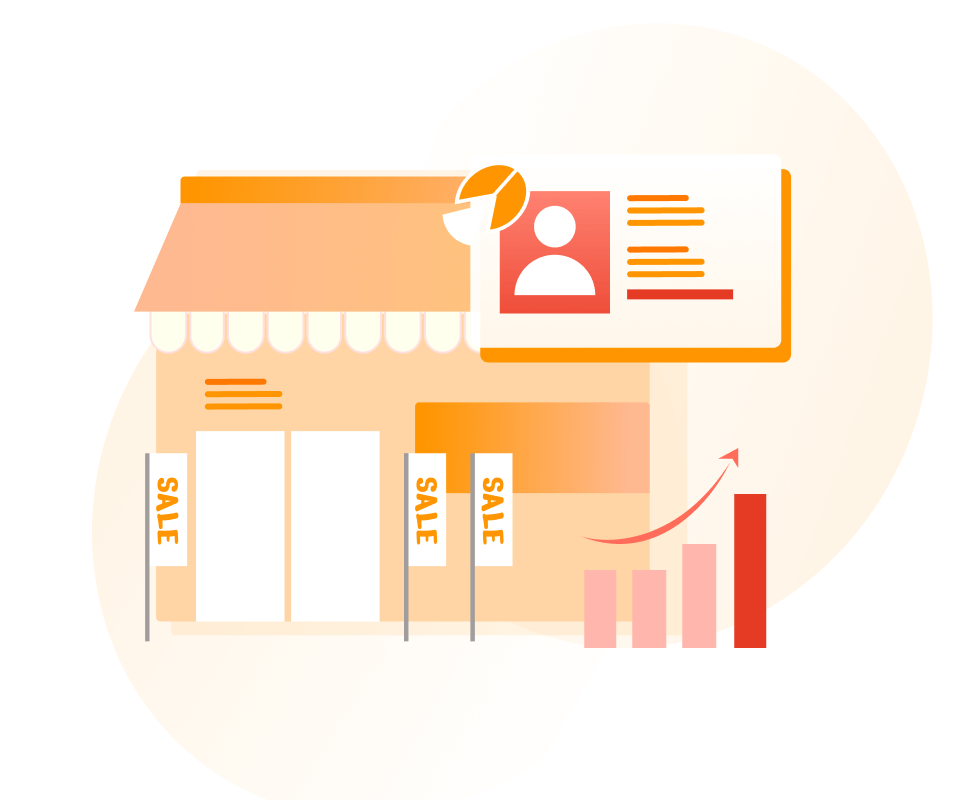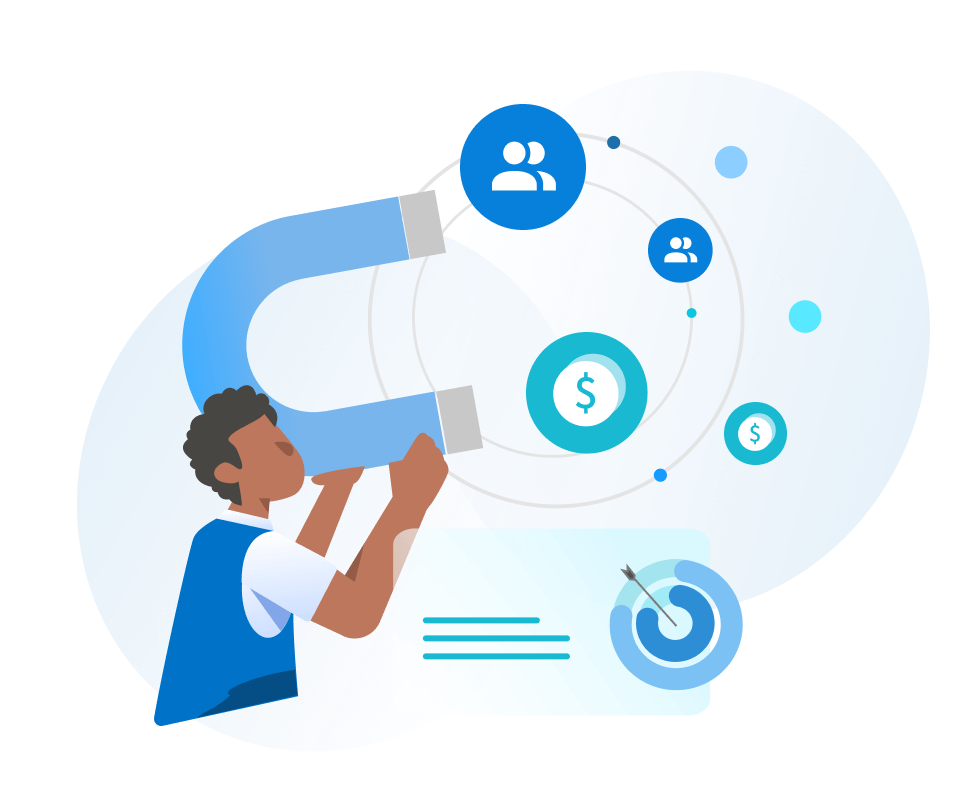 AnalysisHigh Loyalty Customer Management
Assisting clients with dynamic analysis and segmenting user loyalty, using dashboards to understand user preferences, habits, and engagement levels based on their behavior. We further help clients develop segmented marketing strategies for different loyalty customer groups and enhance conversion rates.
Personalized ServiceSegmented Conversion
Leveraging AI machine learning and algorithms, our system assists in achieving personalized marketing based on customer purchase behavior and preferences. We provide corresponding recommendations for products, promotions, discounts, and offers to enhance the customer experience.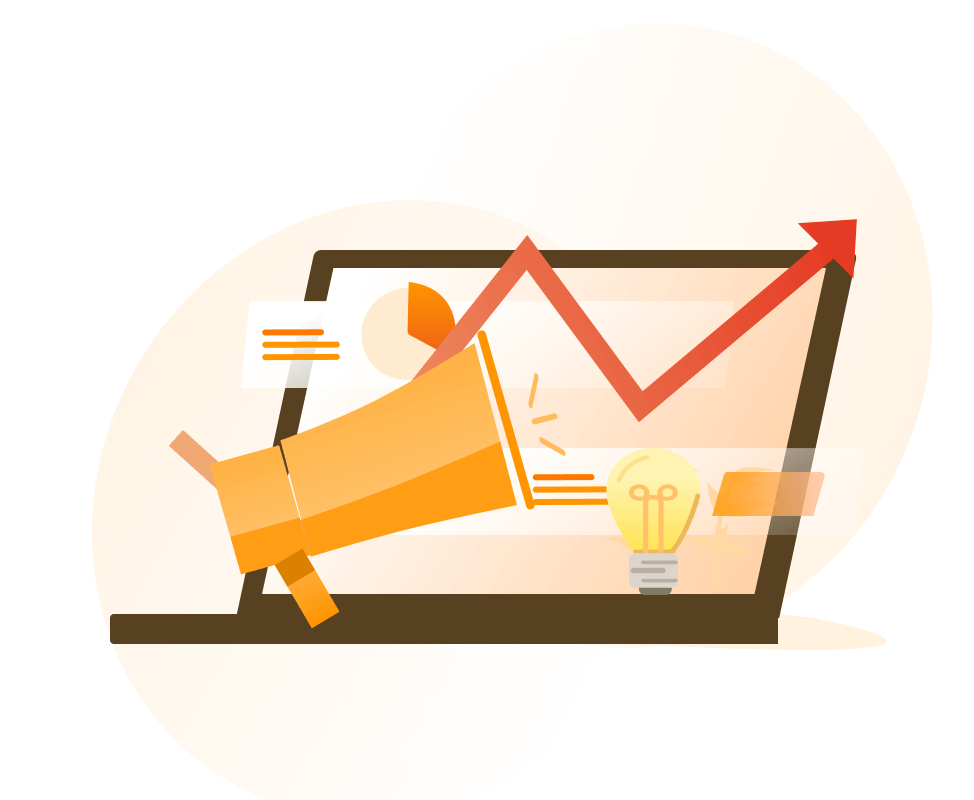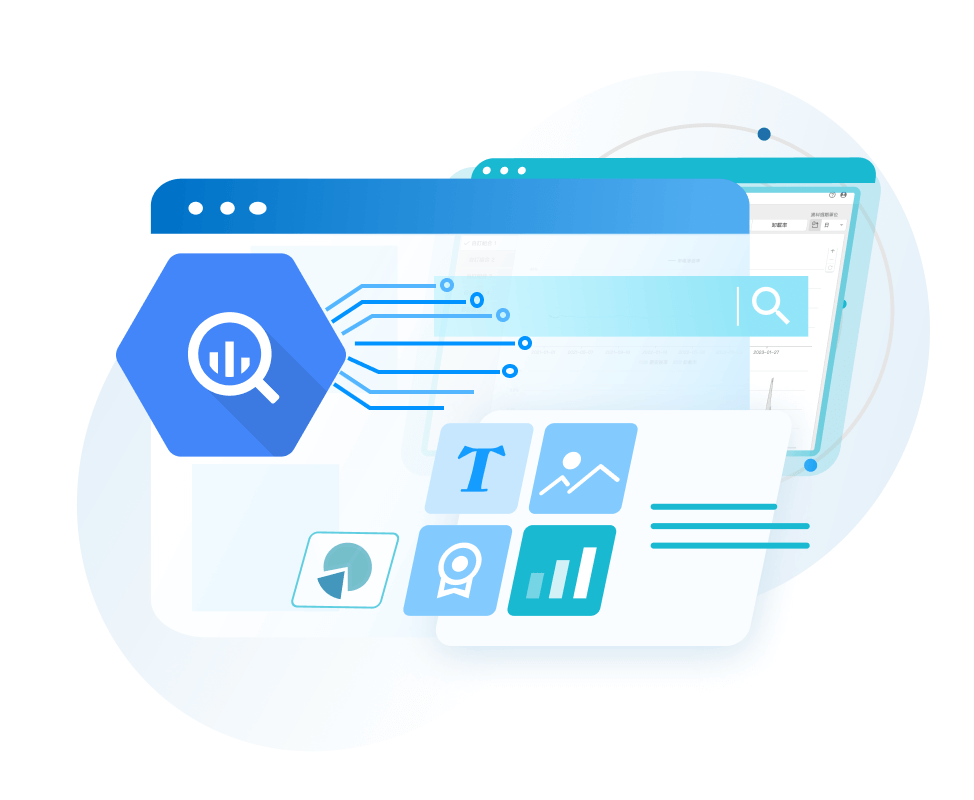 IntegrationOne-Stop Data Management Platform
As a Google strategic partner, we assist clients in integrating their first-party data and third-party data into BigQuery. We build intuitive dashboards that meet user needs, reducing data management costs and improving operational efficiency.
>25% Increase in OMO Marketing Efficiency
With Vpon's AI advertising strategy, clients experience significant cost reductions in areas such as ad bidding, creative production, and optimization. Additionally, each advertising budget investment yields more efficient utilization and increased effectiveness.
>35% Reduction in Labor Costs
By using intelligent dashboards, we assist clients in identifying high-value members and accurately pinpointing breakpoints in the customer purchase journey. This enables us to formulate appropriate sales strategies and helps clients execute each OMO marketing strategy more efficiently.
>40% Increase in Average Customer Spending
We assist clients in building an AI recommendation system that utilizes algorithms to analyze the preferences of different customers and predict their needs in real-time. This enables successful personalized marketing and provides over 500+ recommendation combinations for each inbound interaction.
>$20 M Data Operations Cost Reduction
We address the time and cost concerns for customers in data operations by centralizing data management using BigQuery. Our user-oriented approach encompasses comprehensive dashboard designs, helping clients significantly reduce the burden of system fragmentation and learning costs.
>100k Potential Customers Discovered
Using Vpon's mobile and consumer data, we conduct Persona analysis for business districts and potential customers, successfully uncovering over 100k potential customers that have not been previously targeted. We effectively convert these potential customers into CRM lists.
>60% Increase in Return on Investment (ROI)
From OMO marketing to data-driven consulting services, we offer a one-stop solution that helps clients become data-driven enterprises, enabling precise marketing strategies. This approach delivers investment returns beyond expectations and ensures continuous growth for our clients.
Retail Big Data Solution – Case Studies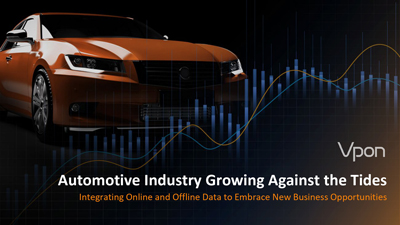 Automotive Industry Growing Against the ...
Vpon has leveraged our advanced data solutions to help automotive industry to uncover more potential audiences and create business…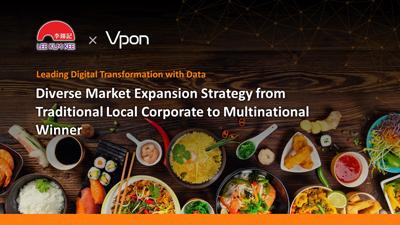 Diverse Market Expansion Strategy from T...
Vpon has recently partnered with Lee Kum Kee (LKK) to showcase how a traditional Hong Kong-based food company specializing in sauce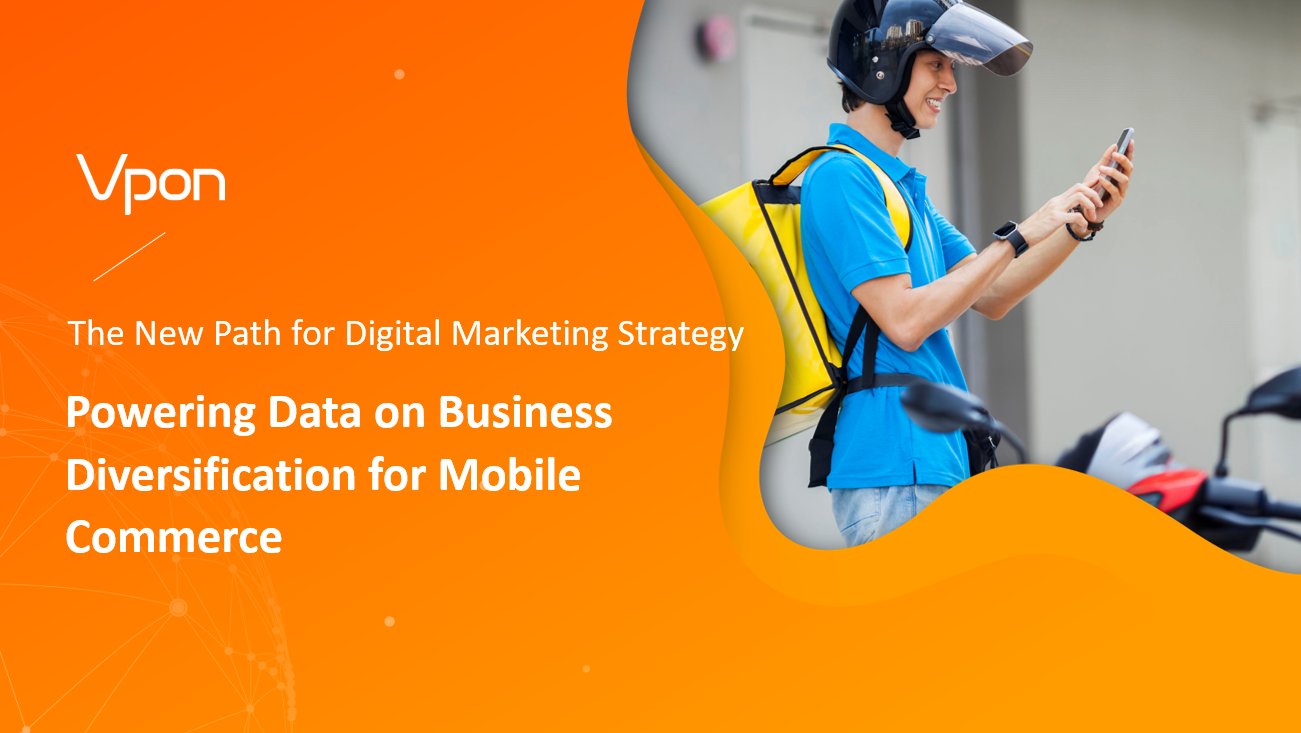 Powering Data on Business & Diversificat...
Vpon has currently collaborated with a renowned food delivery App to demonstrate how to leverage data to sustain and develop current
Experience the digital transformation