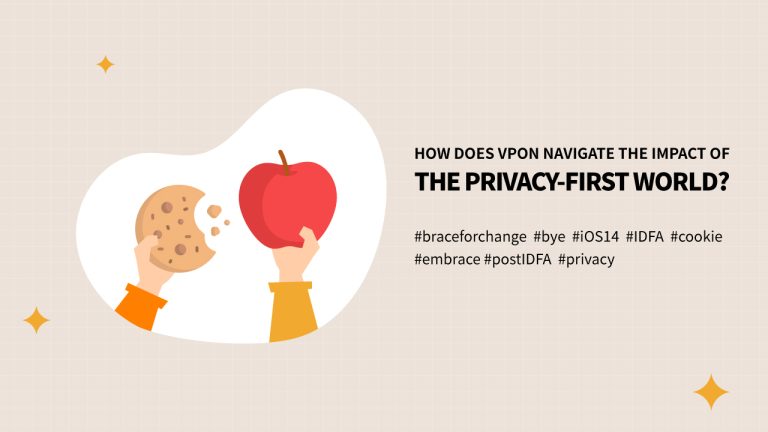 Apple's recent iOS 14.5 update has brought digital industry into the new era of de-identification. Facing the urgent need to pivot post-IDFA ad targeting strategies, marketers and advertisers are seeking eagerly for alternative solutions. It is undeniable that the privacy changes made from Apple and the death of IDFA could significantly have impact on the ROAS (Return of Ad Spending).
So how do we still get ahead in the new era of privacy?
Vpon has prepared an interactive infographic for you to get to know what's ahead and how Vpon offers alternatives for you to adopt to the new era!
▍Click to read further : https://insight.vpon.com/idfaXcookie/en/