This time, Vpon has the honor to talk to financial media specialist "Money Magazine Taiwan" and collaborate in analyzing changes in consumer behavior under the pandemic in 2020.
Through the lens of consumption and geolocation data in 2020, the report reveals not only the industries that are going through major upheavals but also those that are gaining steam from the pandemic. Furthermore, the report uncovers the pre-, mid- and post-pandemic consumer behavior over the last year, which can serve as hindsight for Taiwanese corporations to be better positioned for the resurfacing pandemic this year around.
Key Takeaways:
▍Industry shakedown influenced by pandemic
Top 3 Category with Positive impact: Pot & Kitchenware, Books, Instant noodles & Can
Top 3 Category with Negative impact: Outdoors Activities, Apparel & Accessories, Furniture/Bedding & Pillow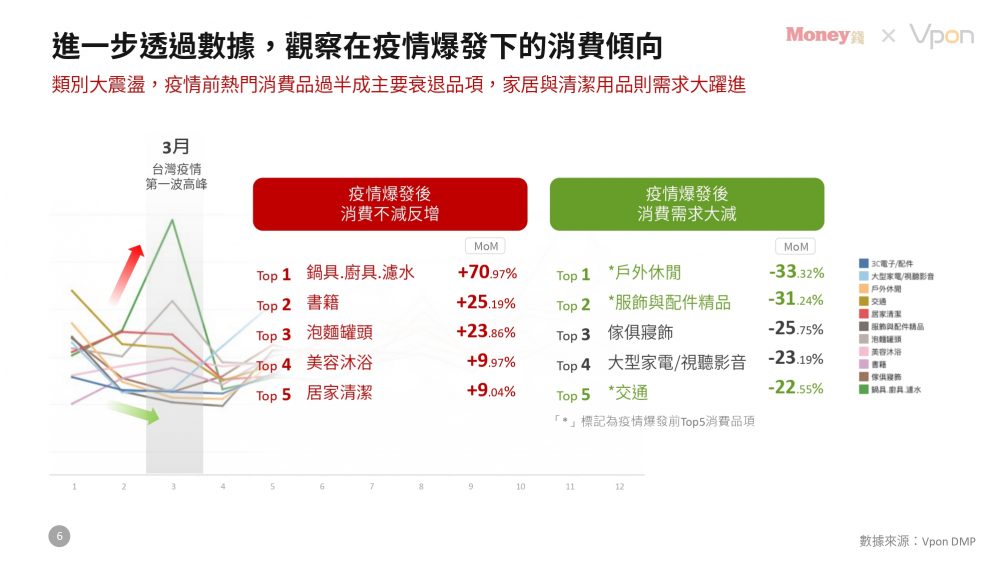 ▍Top 5 Fast Growing Category when epidemic has been slow down (in the 2H of 2020)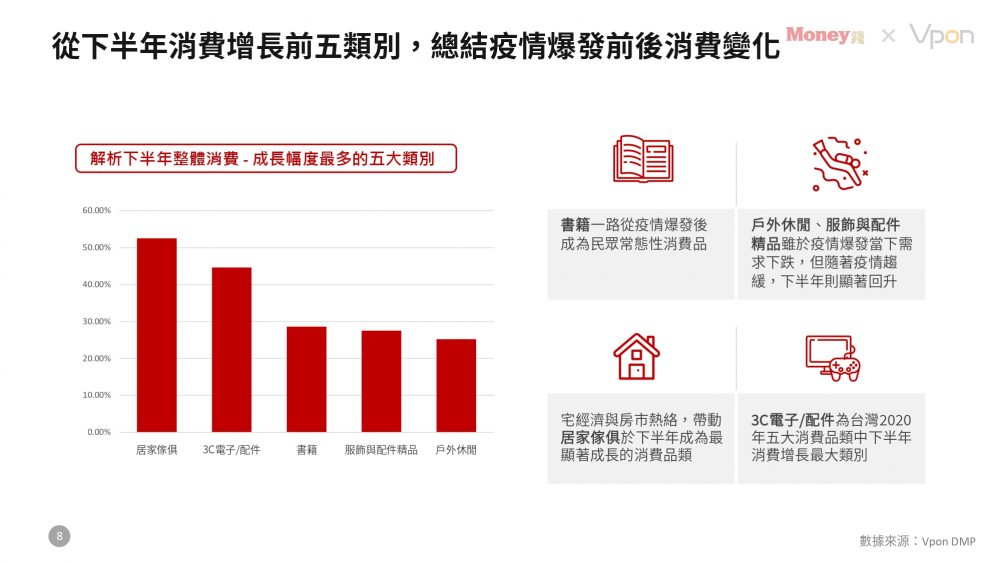 ▍Through Location Data, observed the "Foot Traffic" changes of Taiwan's top shopping district – Xinyi Business District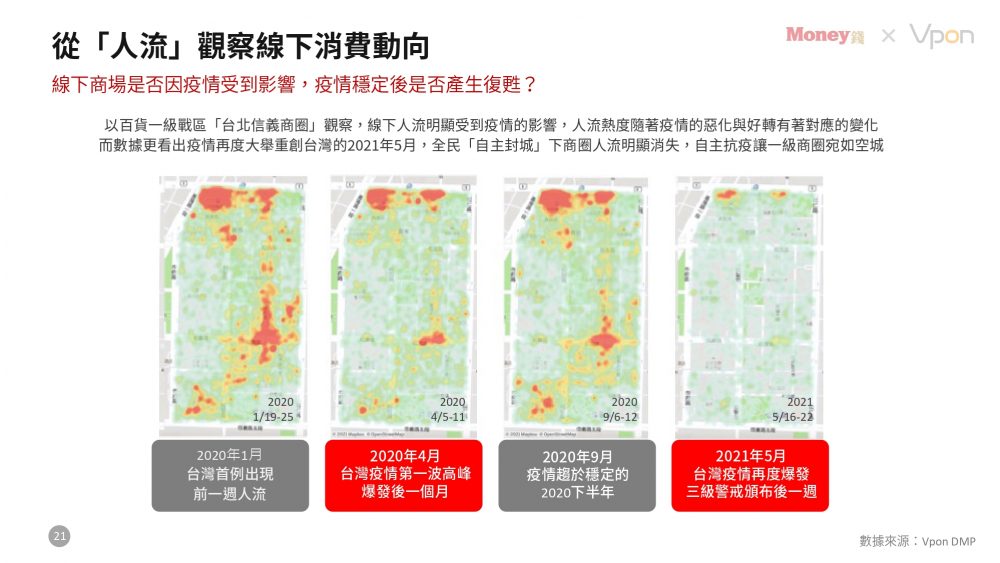 ▍"Online" Shopping Trend of 2020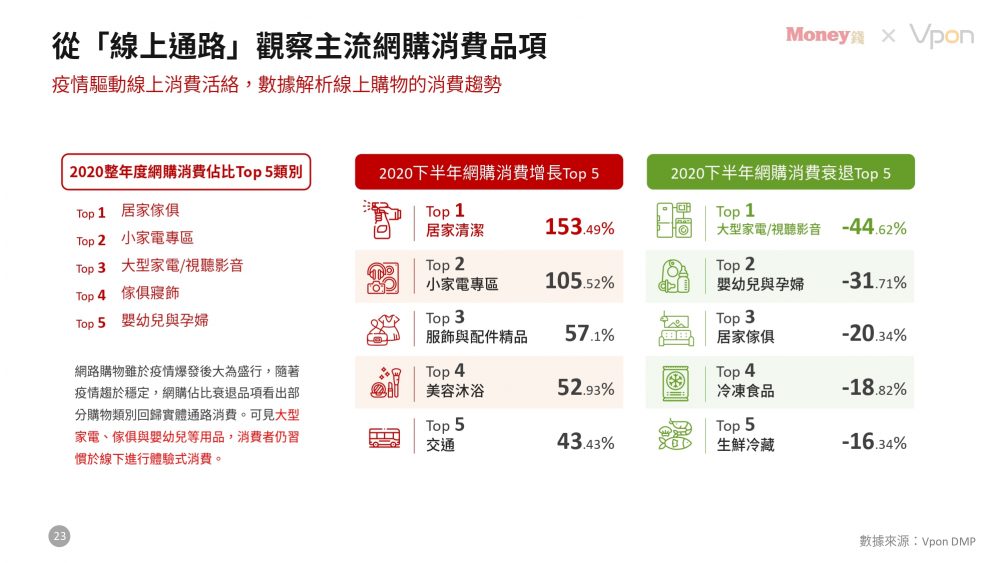 Highlights:
How has the pandemic affected consumption patterns? A 2020 consumer trend overview.
What are the major shifts in consumer behavior? Discover the new consumption habits through six living aspects – Dieting, Clothing, Accommodation, Transportation, Education, and Recreation.
What are the new shopping trends and emerging customer needs in light of the pandemic? Key insights for corporations to position themselves going forward and succeed in Covid-altered markets.
▍Full Report (Mandarin version only) : https://lihi.tv/cUCEq