Vpon's extensive mobile location data enables precise audience targeting
X Hivestack's programmatic digital out of home technology
Vpon Big Data Group ("Vpon"), the Asia's leading big data company has recently joined partnership with Hivestack, the global ad tech leader in programmatic digital out of home (pDOOH) advertising. This partnership brings together Vpon's extensive location data with the targeting and measurement capabilities of Hivestack's demand side platform (DSP), which allows Hivestack's advertising clients to deliver contextually relevant out of home messaging to different segments of consumers in Hong Kong and Taiwan.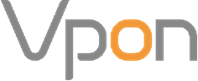 Since 2015, Vpon has transformed from a data driven ad tech company to a regional big data expert, spreading its arms across seven key markets in Asia Pacific. Supported by the accumulation of massive data from 900 million mobile devices across APAC, we provide clients with customized data-centric solutions to cater diverse market needs. Hivestack's DSP creates accurate custom segments by geofencing places of interest frequented by a brand's target audience. The data will be leveraged to build hourly device concentration scores for each DOOH asset and activate screens where a high concentration of devices has been previously observed. Hivestack's platform uses market-leading technology to activate the right DOOH screens at the right time, using billions of anonymous data points from mobile location ID's.
"Vpon's highly effective and customizable data products are the perfect accompaniment to Hivestack's unique programmatic technology, which uses location data to activate digital screens in real-time based on behavioural patterns and movement," says Arthur Chan, COO of Vpon. "The partnership presents an exciting opportunity for marketers in Hong Kong and Taiwan to combine our far-reaching data sets and expert analytics with Hivestack's market leading DSP to identify and reach the most relevant audience for their campaigns with high impact out-of-home advertising."
"Hong Kong and Taiwan are key markets for Hivestack and we are excited to partner with an innovative big-data company that is so prominent in these countries," commented Troy Yang, MD North Asia of Hivestack. "Vpon's unrivalled mobile location data and capabilities will be a valuable addition to the Hivestack offering, enabling marketers to serve timely and compelling advertising to the right audiences at the right moment and in the right place, as well as to continually measure and optimise their out of home campaigns to maximise conversions."