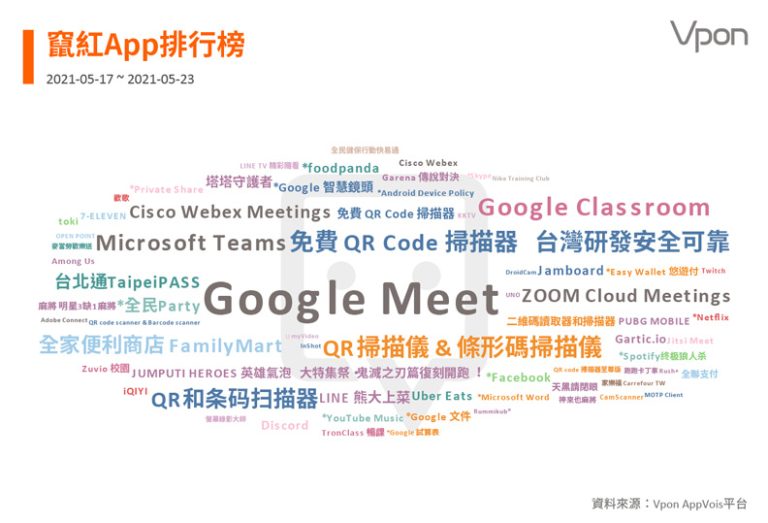 Vpon collaborated a second time with Global Views Monthly on sharing overall app trend leveraging Vpon's AppVois platform. Owing to Taiwan's national Level 3 COVID-19 alert, the news peels back the changes in Taiwanese's App usage behavior, as majority of enterprises have limited on-site operation and schools are forced to close.
The new installation of video conference and social networking Apps soared during semi-lockdown, especially for Google Meet, climbed up as one of the top viral App in Taiwan just within two weeks with 92 times increase in new install rate.
Thanks Global Views Monthly for featuring Vpon's data insights and let's leverage big data to bring value for fighting with the crisis.