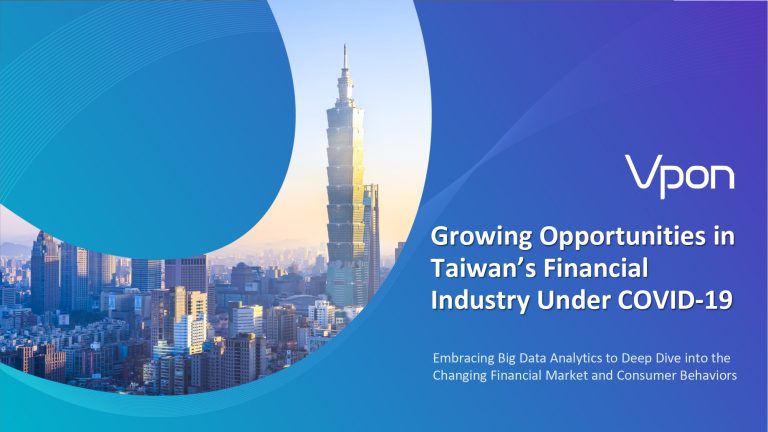 The Rise of Global Fintech under the Pandemic – Four Competitive Advantages
Despite the COVID-19 pandemic has greatly impacted all walks of life, it has become the accelerator of fintech development. In line with the establishment of virtual banks, both the digital banks and traditional banks have fastened their pace of digitalization, intensifying the competition of banking industry in Taiwan. In response to this trend, Vpon leverages our sophisticated data analytics capability to release this insight report, exploring the significant findings of these digital banks and revealing the development behind the industry.
The Rise of Global Fintech under the Pandemic – Four Competitive Advantages

The above competitive advantages have driven the development of fintech, attracting more banks and financial institutions to adopt fintech into their value chains.
Taiwan's Banking Industry Overview

Traditional bank is still the majority currently. Apart from providing services in physical outlets, some of them have Apps to offer basic banking services. On the other hand, digital banks are similar to virtual banks, delivering all banking services through the internet and operating 24/7. To differentiate, a digital bank has a traditional bank as a parent company, while a virtual bank focuses on horizontal alliance and fintech integration.
Banking and Finance App Market Overview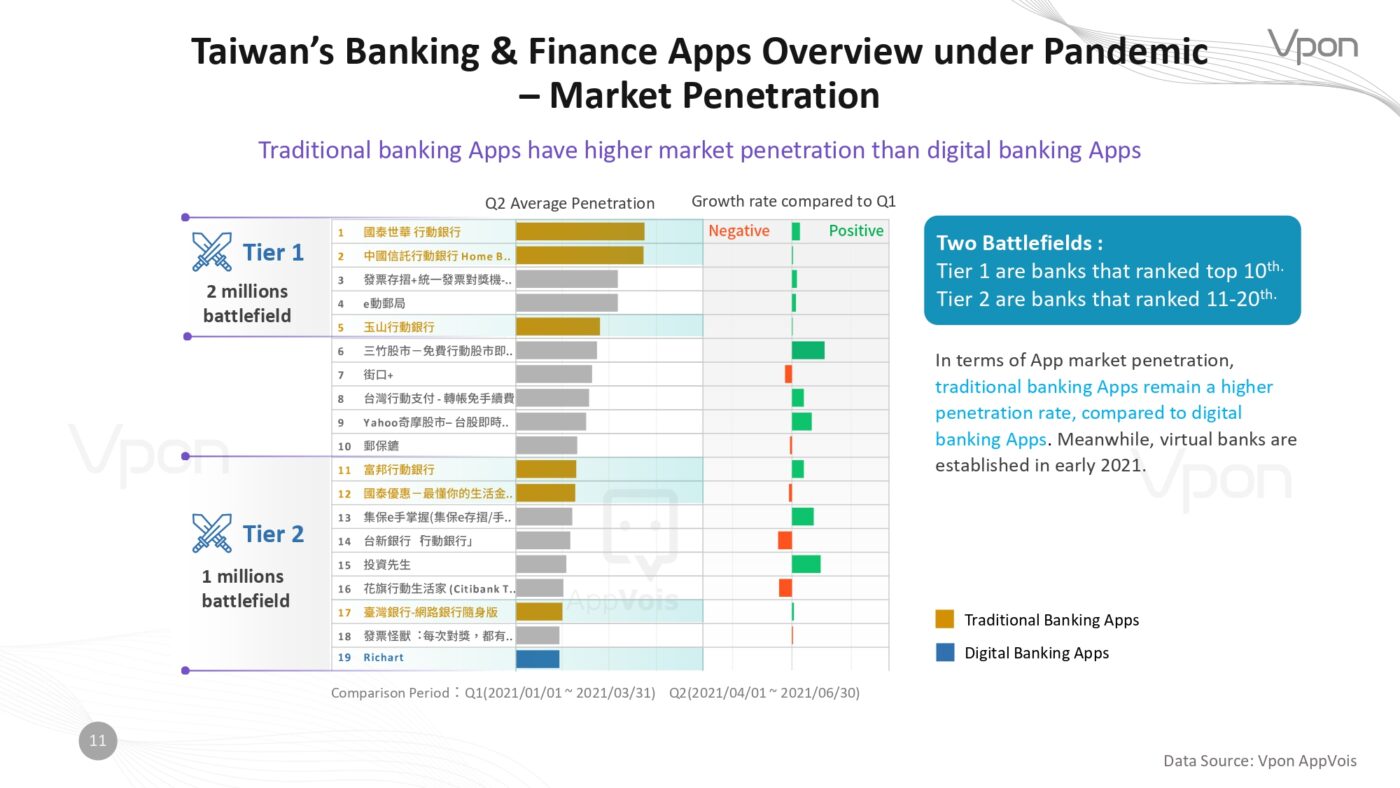 In terms of overall App market penetration, traditional banking Apps remain at a higher penetration rate, compared to digital banking Apps and virtual banks.
Virtual Banks as the Emerging Challengers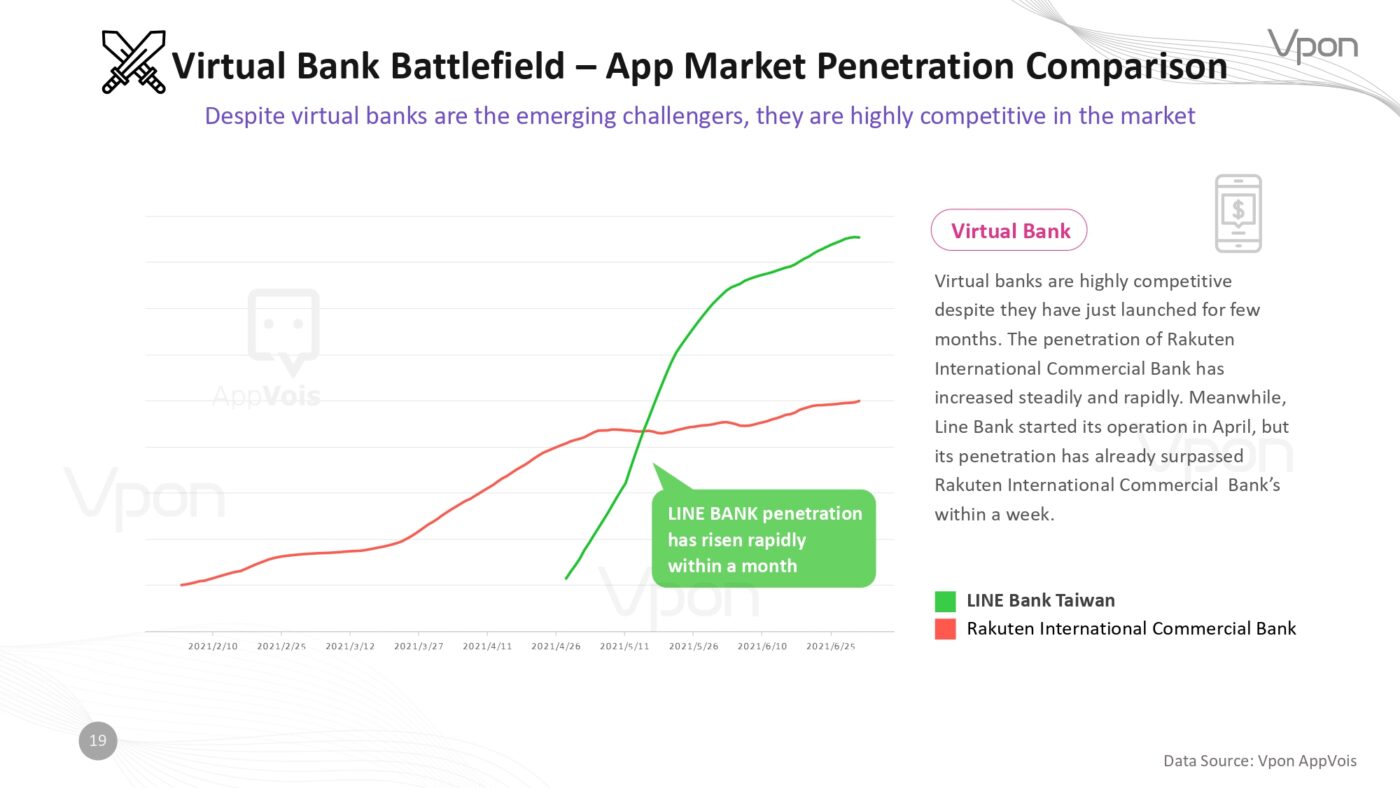 Two virtual banks have officially launched in Taiwan this year, which were Rakuten International Commercial Bank and Line Bank. After establishing several attractive promotion campaigns and new functions, both banks had a noticeable increase in their penetration rates.
Vpon's Analysis on Banking App's User Profile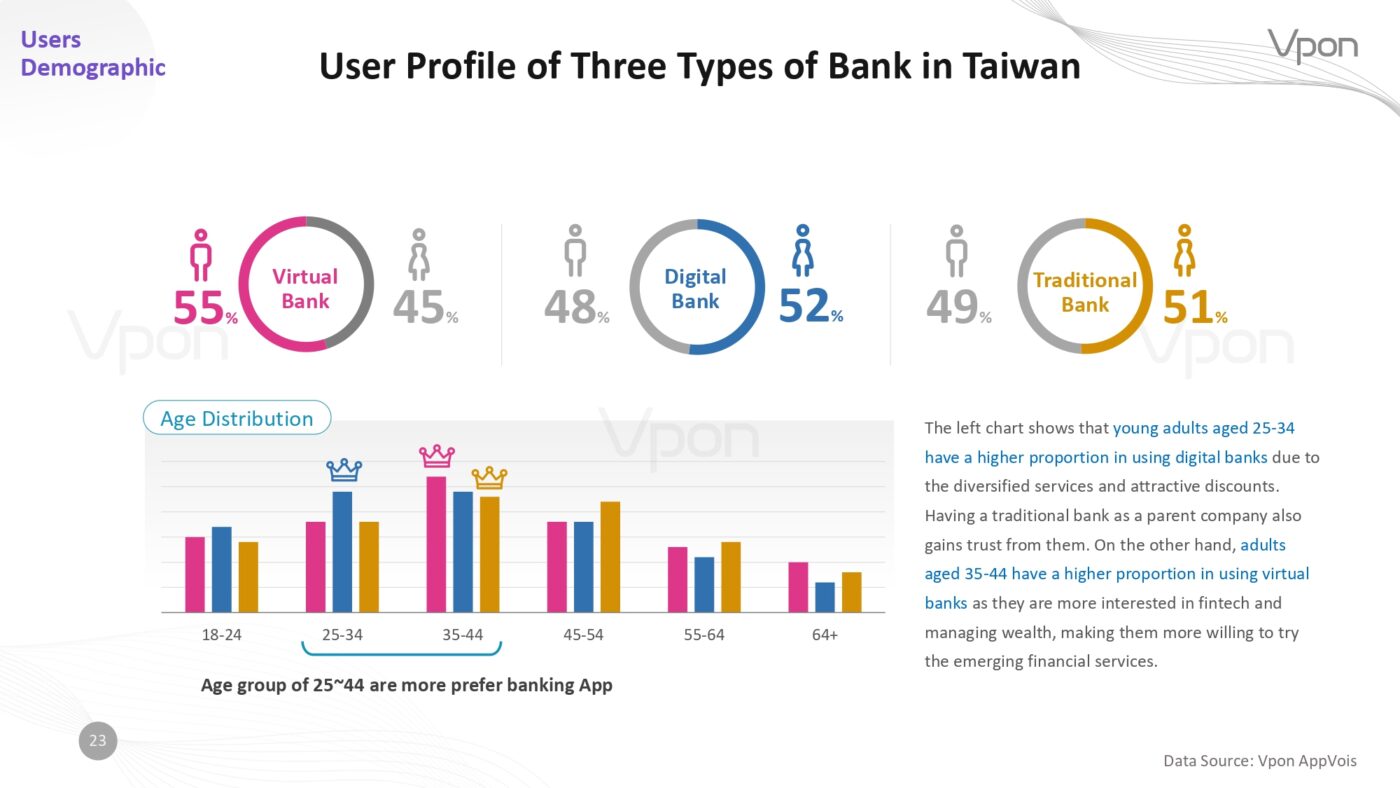 The statistic shows people aged 25-34 have a higher proportion in using digital banks while aged 35-44 tends to use virtual banks. Vpon also made an analysis based on users' advertisement interest, active usage period, and app preference to uncover more potential audience.
Building Competitive Advantages by Big Data Analysis
Currently, the advancement of fintech has facilitated digital transformation of the banking industry, leading to the emergence of virtual banks. In the future, big data would be the key element for banks to implement customized financial services, differentiating themselves and increasing their competitiveness.
By understanding users' preferences and profiles, banks can introduce personalized financial services and App interfaces. Building marketing strategies and promotions according to audience interest and demographics. Banks can also leverage big data analytics to measure effectiveness and make improvements by getting know to their App's market penetration rate. 
▍Full report: https://big-data.vpon.com/report_01