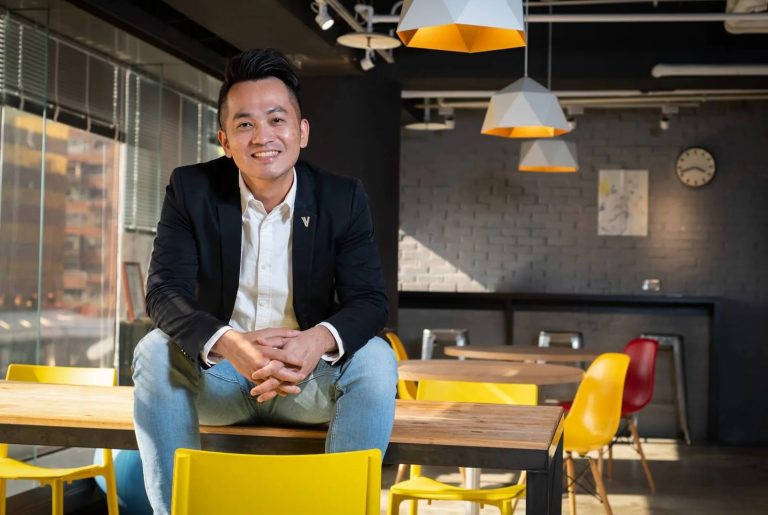 Vpon's Founder and CEO Mr. Victor Wu was invited by CommonWealth Magazine, featuring a dialogue with Dr. Lee-Feng Chien, the former Google Taiwan Managing Director. They talked glowingly about the secrets behind Vpon's 7-year endeavor for tapping into Japan market, as well as the ups and downs experience of starting a new business.
Highlights :
1. Entrepreneur Characteristics — Be Daring
Dr. Lee-Feng Chien described Vpon's Founder and CEO Mr. Victor Wu as a daring leader since he was the first Taiwanese entrepreneur who was bold in poaching talent from Google's headquarter. When Vpon was just a startup 7 years ago, Victor led the team and faced numerous challenges when tapping into Japan market. He had once thought of withdrawing from the market but the samurai-spirit of Vpon JAPAN's manager cheered him up. Victor then bravely decided to invest more and take risk along with expectation from boards of directors. It is his venturesomeness that enables him to gain trust from two large Japanese enterprises, JR Group and JNTO, and turned them into our long-term clients.
2. The Secret behind Tapping into Japan Market — Build Trust
Japan market is like a castle which is easy to defend but hard to capture. The key is to be patient and build trust. With Vpon's experience, given Japanese are relatively conservative, it will take nearly three years to establish a sense of trust with local clients and partners. Yet, when you have done so, the relationship will last.
3. Japan's Management Style — Paying Respect and Samurai Spirit
The core elements of Japan's management style are "respect and trust." Our team in Japan often told Victor, "Please trust me. This is the Japanese style!" Japanese way of communication is comparatively implicit, and it is basically impossible for outsiders to master it. Thus, Victor will never choose the man he does not trust, and never doubt the man who he chose.
▍CommonWealth Magazine's Full Article (Chinese version) :
https://www.cw.com.tw/article/5114412?template=transformers