Vpon has been a pioneer in the area of mobile advertising, creating solutions for advertisers, brands and publishers that can seamlessly connect with their customers in the mobile arena, making data as part of their assets to deliver business results.
We can help connect to your 'mobile-first' audiences through high-quality ads and premium traffic to increase engagement from our broad coverage of more than 900 million unique devices across Asia.
Filtering to target your specific audiences
Support various creative ad formats
Place ads across different devices
Your acquisition efforts in driving new customers through mobile advertising will be hassle free in the combined power of our mobile data and dedicated experts. With access to a wide selection of mobile data, you can precisely acquire and retain high-quality customers.
Multidimensional Optimization
Maximize Your Business ROI
Mobile phone is now an essential part of daily life for billions and there is no exception while travelling. For advertisers, even if your audience travels anywhere around the world, Vpon can help you reach your target travellers via mobile ads throughout their entire journey anytime anywhere.
Track online consumer immediately when they visit travel-related webpages. Identify the audience with high interests through "look-alike" technology.
Target travellers using locations, operating systems, languages, carriers, etc. Attract travellers to visit specific attractions and retail stores.
Record user behaviour and retarget. Suggest travellers' next destination and promote travel product.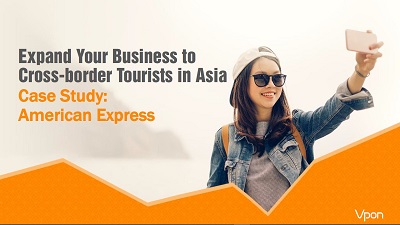 American Express
Expand Your Business to Cross-border Tourists in Asia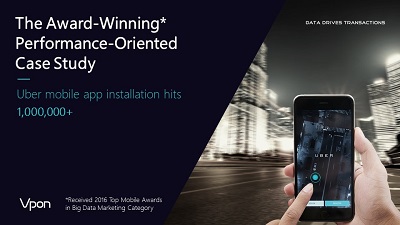 Uber
Uber mobile app installation hits 1,000,000+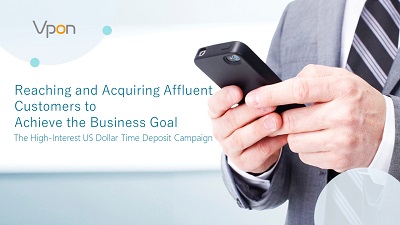 Financial Services
Reaching and Acquiring Affluent Customers to Achieve the Business Goal