Latest News

See our latest updates and
follow the prevailing big data trend now
Business Weekly's Media Coverage | Awarding Billion TWD Free Shares to Employees Makes a Hit among New Venture Groups. Victor said, "The good things will return to us."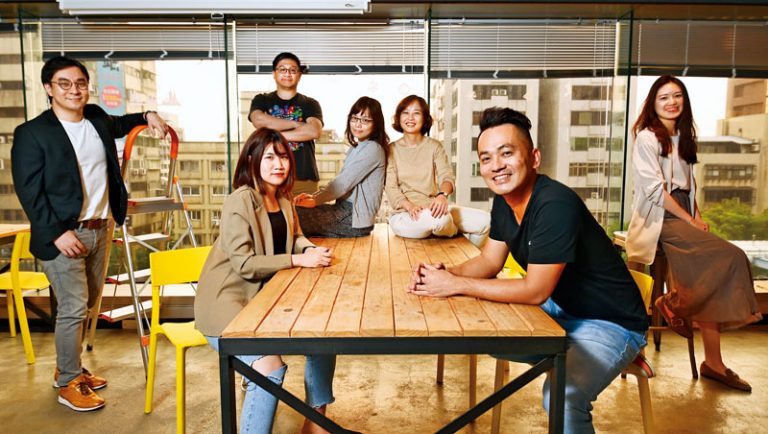 Vpon CEO and Founder Mr. Victor Wu was interviewed by Business Weekly to share his faith behind rewarding free shares to long serving Vponers and his hiring philosophy – "gathering talents with the same belief." He also talked glowingly about the roller-coaster experience of starting a new business. Victor always believes that altruism can benefit oneself and finally creates a virtuous circle. That is, once Taiwan's industry thrives, each enterprise will benefit from it, and everyone will lead a better life.  
1. The Faith behind Rewarding Free Shares
Recently, the news of transferring free shares to senior employees has made a hit among the new venture groups. Victor actively transferred his own shares to thank and encourage employees who have served more than 4 years at Vpon, including those from Singapore, Japan, Hong Kong and Taiwan. The free shares are equivalent to 1-2 years of their annual salary and the total amount is about US $3 million. The faith is to thank employees for their unchanging fidelity and hard work at Vpon.
2. Hiring Philosophy - Finding Those with Common Belief
Having gone through all the ups and downs of starting a business, Victor build up his hiring philosophy. Common belief is what he values the most while the ability is only the second. Victor found that talents who can settle down in Vpon are always those who have belief that aligns with the company; getting them involve to grow with the company is always the most vital key to treat them. 
3. Altruism can always benefit oneself - A Virtuous Circle
To create a virtuous circle, Victor began to invest in other startups with his own funds when Vpon started to earn profit in 2017. He invested in five enterprises and the field ranging from blockchain to finance with each sum being in a denomination of US $ 100 thousand. After receiving US $ 40 million Series C investment last year, he talked to the board of directors about establishing Vpon Venture, with US $ 10 million to further invest in big data startups. As he always believes that every enterprise will be benefited from the growth of whole data industry in Taiwan.